METAL OXIDE VARISTOR
TYPE:
VARISTOR05,VARISTOR07,VARISTOR10,VARISTOR14,VARISTOR22
METAL OXIDE VARISTOR
VARISTOR (VARISTOR TYPE)
♦APPLICATIONS
-Transistor,Diode,IC,Thyristor and Triac semiconductor
-Surge protection in consumer electronics.
-Surge protection in industrial electronics.
-VSurge protection in communication, measuring and controller electronics.
-Surge protection in electronic home appliances, gas and petroleum appliances.
-Electrostatic discharges and noise spike suppression.
♦FEATURES
-Broad products range
-Varistor voltage :18 V to 1.8KV
-FAST response to the rapidly rising surge voltage
-High pertormance clamping voltage characteristics
♦DIMENSIONS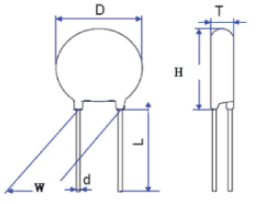 ♦DIMENSIONS

♦DERATING CURVE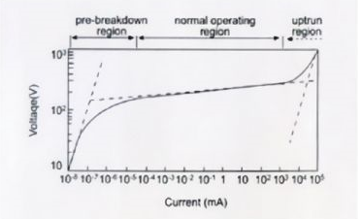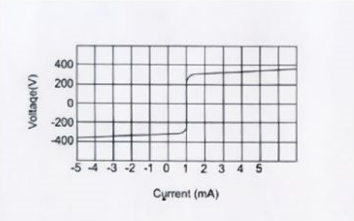 Varistor had the forward-reverse symmetrical electrical characteristics shown in the left picture. The curve is plotted for a wider range of current than that normally given in date sheet to show three regions in the right picture.