Products SMD Resistor
CHIP POWER THERMISTOR (CNTC)
CHIP POWER THERMISTOR (CNTC)
TYPE
:CNTC0402 , CNTC0603 , CNTC0805 , CNTC1206
HIGH POWER CHIP RESISTOR
CNTC (CHIP TYPE)
♦INTRODUCTION
-A thermistor is a thermally sensitive resistor whose primary function is to exhibit a change in electrical resistance with a change in body temperature. NTC thermistor is one in which the zero-power resistance decreases with an increase in temperature.

♦FEATURE
-Multilayer structure allows diverse resistance value in the same B constant.
-Ultra small size, low capacitor, high B value.
-Glass coated perform for long term reliability.
-Non-polarized for mounting.
-Possibility for Flow/Reflow soldering.

♦CHIP STRUCTURE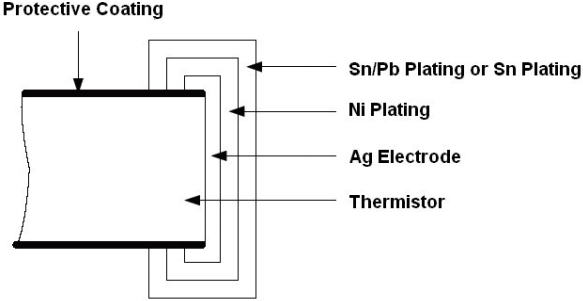 ♦DIMENSIONS

♦ELECTRICAL CHARACTERISTICS